Can I upgrade from FoCal Plus to FoCal Pro?

You can upgrade from FoCal Plus to FoCal Pro at any time. There is no upgrade fee other than the price difference between versions. If you purchase a license for Reikan FoCal Plus and later decide to upgrade to Reikan FoCal Pro, simply pay the difference and your license will update to enable the extra features.
An upgrade is counted as a new purchase, you will have 12 months of included updates from the date of the upgrade.
Upgrade from FoCal Plus to FoCal Pro by logging into the License Management System and scrolling to the section titled Upgrade to FoCal Pro (shown below)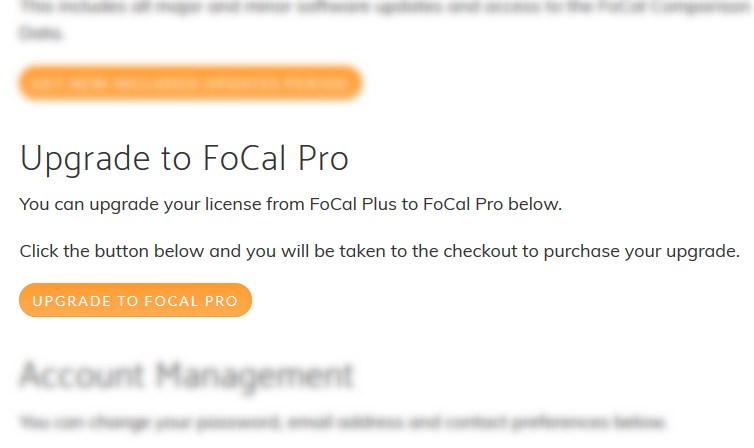 Note, if you have previously been using FoCal Plus there is nothing extra to download or install.
Once the upgrade has been purchased open FoCal and you should see a message your license details have changed (shown below)

Click "Yes", FoCal will re-start and you will gain access to the FoCal Pro features.
If you aren't prompted to update your FoCal license, click "Help" and "License" and the above message will be displayed.